In search of a professional
Danish translator and proofreader?
Danish translation and proofreading is offered to business clients and private citizens, companies, researchers, in need of the services of a professional translator and proofreader. We are an experienced provider of translation and proofreading – with more than 25 years in the translation industry – in the following
Language pairs
English-Danish

Danish-English

German-Danish

Having worked with various private Danish companies we are able to draw on our professional background and our extensive knowledge of Danish culture.
Most often, we will return your document to you, looking exactly as the document that you sent away for translation as we work in a wide range of formats, only now translated into the requested target language.

By choosing a qualified and experienced Danish mother tongue translator you are also choosing high quality. A native Danish translator is your guarantee of a high quality end product. If you are not Danish, you would have a hard time estimating whether the target translation is the quality that you have paid for.
A terrible example of poor translation or rather unedited machine translation can be seen here. It was received by a Danish engineering company. Unless you are Danish, you would not know why it made people laugh.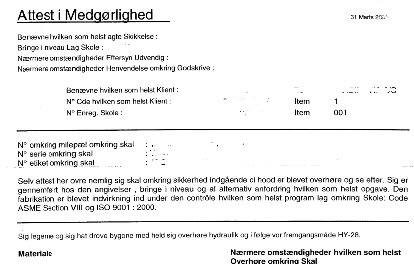 We handle the Danish translation of e.g. business communication, contracts, product manuals, content for your website, research reports, gastronomy, architecture, nature, art, horses, etc.
We offer a high quality, affordable and on-time translation service, and guarantee full confidentiality.
We are primarily Pia Sander, a fully qualified Danish English German translator, who collaborates with people with linguistic as well as technical expertise.